Mitsubishi Tyre Guarantee Scheme
No matter what the road throws your way, we'll always keep you moving with our Tyre Guarantee Scheme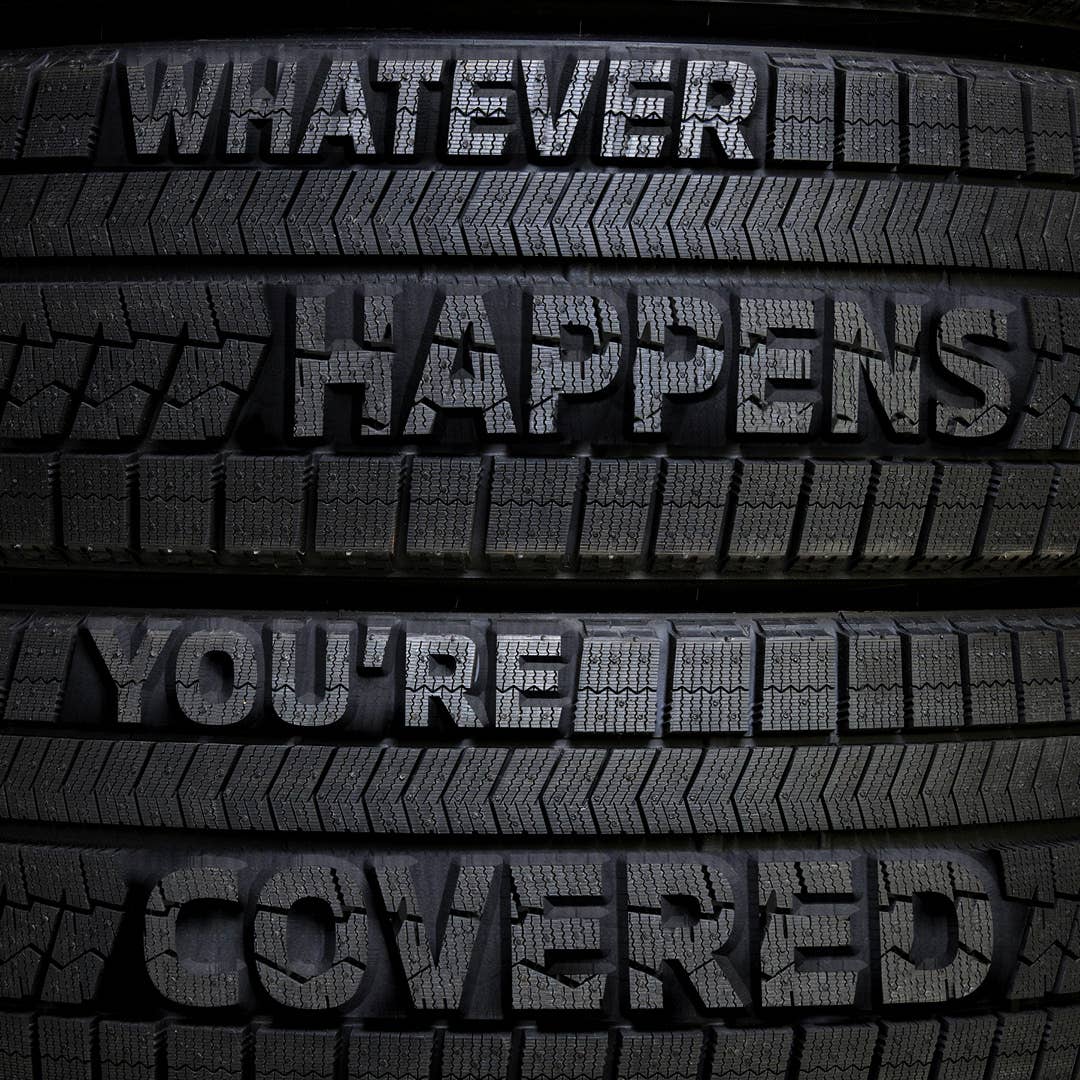 Peace of mind
When you buy your tyres at your local authorised Mitsubishi dealership, you'll receive the Mitsubishi Tyre Guarantee, as standard. The Mitsubishi Tyre Guarantee scheme is designed to keep you moving with a free replacement tyre and gives you the freedom and peace of mind to enjoy every journey like never before. The following elements will be covered under this scheme:
Kerb damage
Sidewall puncture
Vandalism (with a Garda report)
Blowout as a result of the above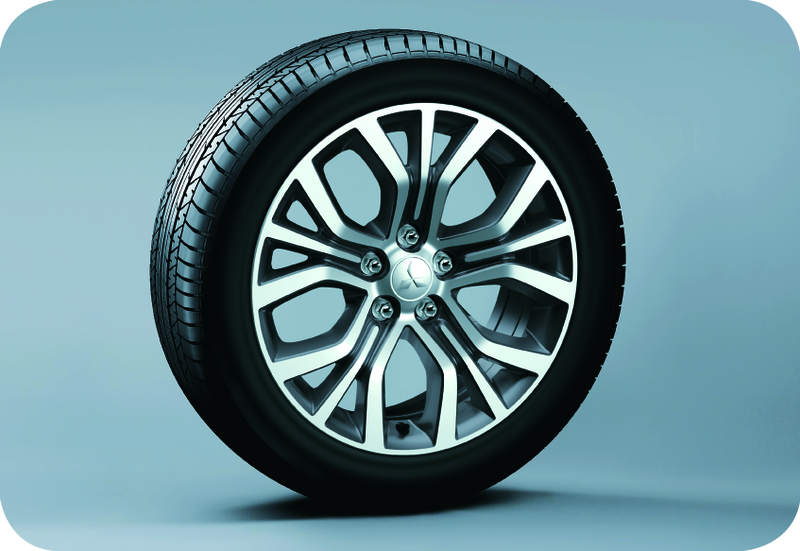 How it works
In the event that your tyres are damaged, you can visit any authorised Mitsubishi Motors Ireland dealer to begin the replacement process. It's important to bring along your original invoice as this will be necessary to verify that your tyres are covered under the guarantee. Your tyres will then be assessed by the Mitsubishi dealer to identify the type of damage that has been sustained. When the inspection is complete and your claim is approved, you will receive a replacement tyre from your Mitsubishi dealer and be ready to get back on the road again.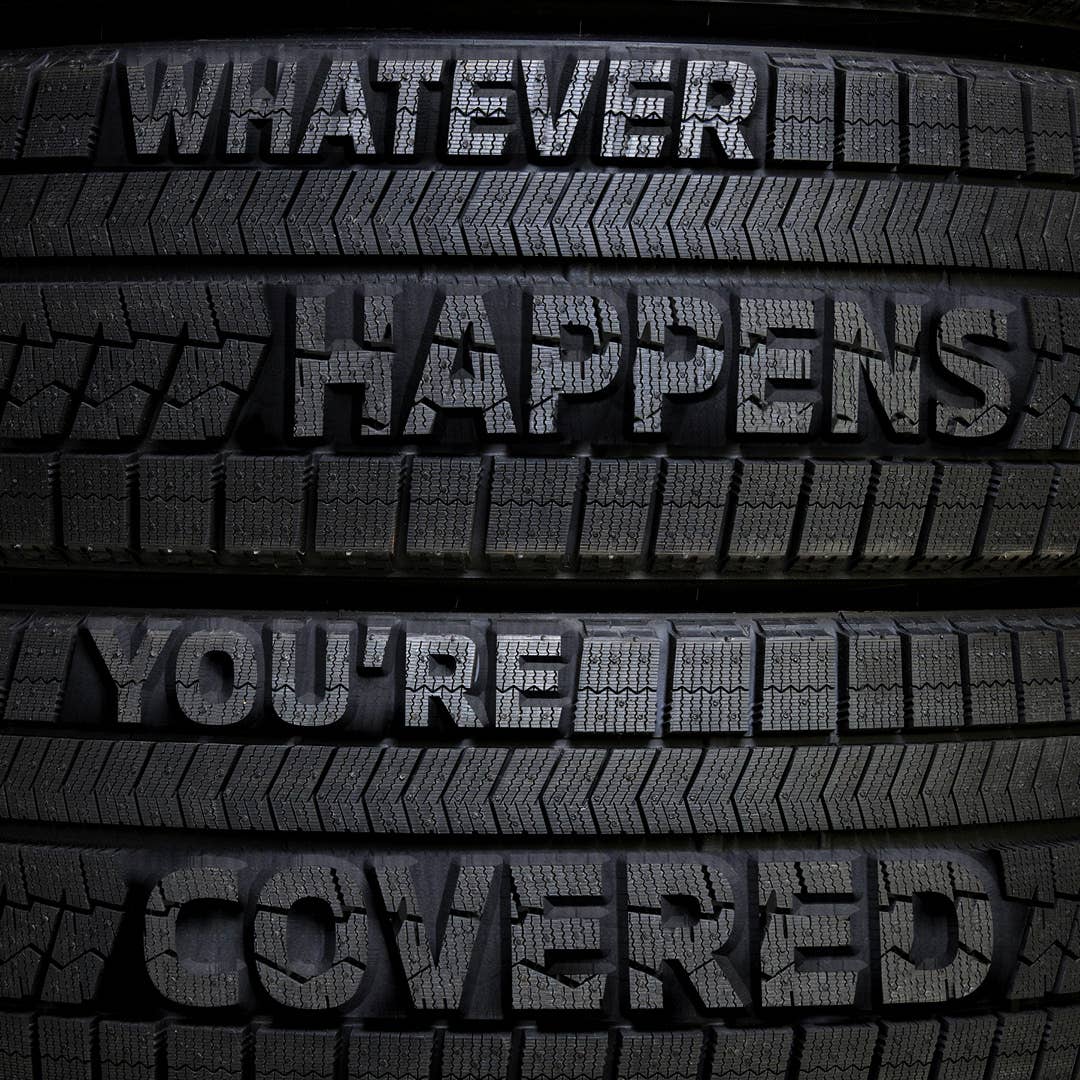 Download Mitsubishi Tyre Guarantee Leaflet
Terms and Conditions
A customer can claim 100% on tyres with a remaining thread depth between 5.5mm & 8mm and can claim 75% on tyres between 3mm & 5.4mm remaining thread depth. An original invoice specific to the damaged tyre(s) will need to be produced in order to claim. The following elements are excluded from this guarantee and will not be covered: Consequential loss, tyre wear or damage caused by misalignment, worn suspension & steering components, and/or improper tyre inflation, all terrain tyres, factory fitted tyres, tyres fitted to rental vehicles, farming and non-Mitsubishi vehicles, rim damage and there will be no responsibility taken for fitting damage. Labour costs are excluded from this guarantee. Every tyre purchased through the Mitsubishi Tyre Guarantee must be fitted by a qualified Mitsubishi technician to a Mitsubishi vehicle in order to be covered by this guarantee. Mitsubishi Tyre Guarantee is not applicable to factory fitted tyres on new car sales. Mitsubishi Tyre Guarantee is available at participating authorised Mitsubishi dealers.